Taming of the Hue – Robyn Spady
This is a virtual workshop.
Saturday, January 27, 2024, 9am – Noon AZ time
Cost: $40.00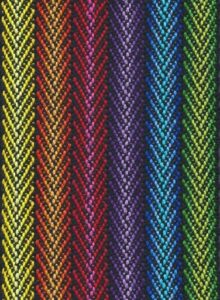 Register now!

Taming the Hue Workshop Registration Form
Description – Does incorporating more color into your projects appeal to you, but leaves you feeling a little intimidated at the same time? Do you long to break out of a color rut? Do you have yarns in your stash that are less than exciting? If so, you are not alone! In this seminar, a variety of tools and techniques will be covered to assist you in exploring different ways of incorporating color into your projects and give you more confidence in discovering new color horizons.
Supplies for hands-on portion: Scissors, and a minimum of six paint chips (the kind from a hardware store pain department)
Robyn Spady was introduced to handweaving as a baby with her handwoven baby blanket woven by her great-grandmother. Inspired by for over 50 years. She completed HGA's Certificate of Excellence in Handweaving (COE-W) in 2004 with the specialized study Loom-controlled Stitched Double Cloth. Robyn is fascinated by the infinite possibilities of crossing threads and loves coming up with new ideas to create fabric and transform it into something new and exciting. She is committed to turning the weaving world onto double-faced fabrics, four-shaft weaves, uncommon and advanced weave structures, and passementerie techniques. Robyn is also the founder and editor of Heddlecraft® magazine. (www.spadystudios.com)
Questions? Contact Marcia W. telarana.az@gmail.com
Weaving a Transparency with Bobbie Irwin
This is an in-person workshop. It will not be recorded.
Friday – Sunday, March 8-10, 2024, 9am Location: Mesa Historical Museum, 2345 N. Horne, Mesa, AZ 85203 Cost: $160-190, depending on number of participants (non-members add $30)
Deposit: $100 due at time of registration Maximum 15 participants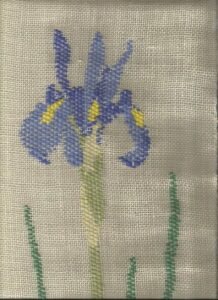 Transparency Workshop Registration Form
Description – Using a variety of inlay techniques, create pictorial patterns on an open weave background. Transparencies have pattern diversity of tapestry, but are easier, faster, and more economical. Transparency's interaction with light gives added dimension. You'll weave two introductory samplers on a linen warp to try numerous inlay techniques and build confidence in conquering common design challenges. You then design and weave your own patterns no artistic skill required). Unorthodox materials and methods are demonstrated/discussed in class, and in longer classes, you may choose to overshot inlay, a fishing line warp, or start a wool scarf in transparency techniques.
4 – shaft looms, 3 days. For all experience levels, including beginners who are familiar with their equipment and basic weaving techniques.
About Bobbie Irwin: I started teaching weaving on a local level in 1976, long before I knew much about weaving, and I've offered classes and programs for guilds, conferences, craft schools, shops, and other venues since 1986. For me, teaching is about sharing. When something exciting happens while I'm weaving, I just can't wait to share it with other weavers! I am thrilled if I can pass along my enthusiasm and see someone go on to create something ar finer than I have done myself. My workshops are not round-robin; you work at your own pace on your own equipment. https://www.bobbieirwin.com/
Questions? Contact Marcia W. telarana.az@gmail.com